Being a local Realtor® here in Dr. Phillips since 2006 and a Senior Real Estate Specialist (SRES®), I was invited to Harbor Chase for an exclusive insider showcase this week.
HarborChase of Dr Phillips is a senior living campus with independent, managed and memory care facilities located Southwest of Downtown Orlando Florida in Orange County.
Ever since the tennis courts and Learning Center preschool on Della Drive were dismantled in early 2017, we've all been watching with keen interest at this most welcomed project here in the heart of our community.
This state-of-the-art campus was created for our aging population and to make it easy for our neighbors to stay together and in close proximity to everything Dr. Phillips has to offer: A-rated schools, medical services, churches, retail, shopping, the YMCA on the corner of Dr. Phillips Blvd and Wallace, our Southwest Branch library on Della, and not one, but two Publix locations all within ½ mile of HarborChase!
Would like to know more about becoming a new resident and getting your Birthday month for FREE every year? Schedule now!
In this wonderfully tranquil environment situated on Spring Lake in Dr Phillips, HarborChase is located just steps away from the Orlando Health medical pavilion on Della Drive.
Over 200 construction workers have been building 186 apartments that will be available for 12-month maintenance-free lease agreements.
Each lease will include all utilities, HD cable, internet and a call system in every bathroom. Washers, dryers, laundry and cleaning services are options as well, along with flexible dining plans to choose from.
LAYOUT
80 independent living apartments will be situated on all three floors of the wing that overlooks Harlie Street and Mabel Louise Lane. 72 assisted living apartments will be located on all three floors of the central building. 34 memory care apartments with the most advanced safety measures to date will be located on all three floors of the building closest to the Orlando Health Medical Pavilion. Five elevators will make getting around campus quick and easy.
AMENITIES
In addition to a 20,000 square foot heated outdoor swimming pool, two salons, two spas and four dining rooms that feature the Chef's Fare program, there will be a myriad of common areas throughout.
Residents and their families will be able to comfortably enjoy their time together. Whether that be bowling on a Wii console, playing Dominoes, a game of Bridge, or several other planned activities.
HarborChase will boast the finest amenities and programming offered among the impressive portfolio of Harbor Retirement Associates (HRA).
If you or a loved one is thinking of moving on to this next stage of retirement, a personal get-together would be the starting point to learn about your needs. Schedule now!
Manicured walking trails along the beautiful grounds will lead down to the lake. The pavilion that's currently located on the water's edge will become a peaceful destination once remodeled.
For visitors, plenty of onsite parking is available including a valet option. For residents, a shuttle will be available for doctor appointments or retail and shopping excursions.
If you or a family member is considering whether or not to sell the family home and transition to this amazing facility at HarborChase, you may have more questions than answers. To sell or not to sell, that is the big question!
WHERE TO START?

You've probably heard the saying, "all real estate is local." It's a truism that refers to the unique qualities of neighborhoods and properties, and the importance of working with a real estate professional like myself who understands a local market.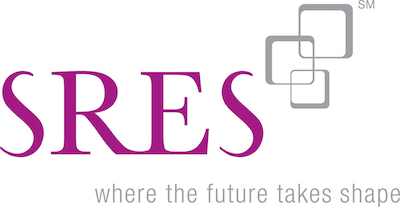 WHAT IS A SENIORS REAL ESTATE SPECIALIST?
A Realtor® that specializes in the real estate needs of maturing Americans has earned the Seniors Real Estate Specialist (SRES®) designation.
Hospitality knows no boundaries when it comes to helping you determine when or if relocating a family member is best, and also how to help make that move as drama-free as possible.
Major life changes are never easy, but we are experienced and sensitive to how generational life stages and emotional challenges impact real estate choices. We will help you and your family find solutions to make a smoother transition.
Teamwork makes the dream work.
Before making your move you may need to sell your current home first. It is our desire to meet and share our comprehensive 8-week marketing and digital strategy plan with you. Schedule now!