HIGHLY RECOMMENDED PREFERRED PROFESSIONALS
Over the years we have worked with a myriad of vendors but consider these efficient service professionals our teammates and highly recommend them to our clients:
INGENIOUS MOVE MANAGER
This brilliant service will save your sanity when it comes time to strategize and make your move happen, and Tara Peplau is the hardest working woman we know! She will assist with the ordering of boxes, will schedule and supervise the movers and turn your house into a home in as little as 48 hours! She will manage the unpack of all your belongings, set up your kitchen, organize closets, break down and remove all boxes and use Visual Coordination to place furniture, accessories and hang artwork. See what I mean?! There comes a time in life when these things are better left to the professionals who will handle them for you!
Direct: 561.729.7378
Email: Tara@PalmBeachNesting.com
INSURED AND BONDED
IMPECCABLE LOAN OFFICER in ORLANDO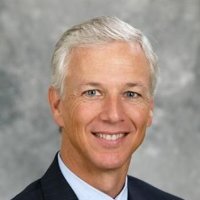 KEVIN KENNEDY
One of your most important transactions will involve this guy, Kevin Kennedy. If ever there was a need for impeccable communication with someone in the chain towards home ownership, it's with your loan officer! There simply cannot be more questions than answers if you're going to successfully navigate a real estate transaction, and we can say from experience that Kevin will make sure you are fully informed throughout the entire process and beyond. Not to mention he is a Florida native and has lived in the Orlando area since 1985. Having been married for over 20 years and a father of four, he understands the importance of family, community and homeownership. Kevin's a stand-up guy.

Sr. Vice President & Loan Originator with Orlando Financial Center
605 E. Robinson St, Suite 700, Orlando, FL. 32801
Direct: 407.839.6060 Ext. 203
Email: Kevin@OrlandoFinancial.com
NMLS#: 237328
REAL ESTATE ATTORNEY SECOND TO NONE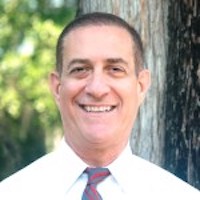 BARRY MILLER
The respect that we have for this man is immeasurable and a more competent attorney will not be found. Barry Miller has his finger on the pulse of the real estate market here in Florida and always proves to be an incredibly engaging wealth of information when it pertains to real estate contracts and the small print letter of the law. We whole-heartedly recommend using the services of this elite professional.

President of The Closing Agent, Inc. & Barry Miller, P.A.

605 E. Robinson St, Suite 700, Orlando, FL. 32801
Direct: 407.423.1700
Email: Barry@BarryMillerLaw.com
COMPREHENSIVE CERTIFIED BUILDING INSPECTOR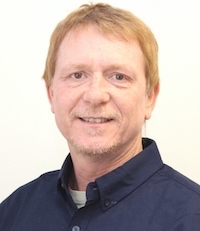 BRYAN KELEMEN
We've attended numerous inspections with Mr. Bryan Kelemen and we're always impressed with just how thorough and knowledgeable he really is when it comes to inspecting the innumerable elements of a home. Probably has something to do with the fact that he used to be a home builder! Bryan is as patient a professional as it gets and always encourages questions during his inspections. He not only prepares you with the know-how to proactively maintain the home, but arms you with the confidence to either move forward with a certain purchase, or steer clear of a money pit. You will be extremely happy to take advantage of this man's wealth of information and comprehensive services. And we're proud to say that his willingness to be available for clarifications extend far beyond just his initial inspection.

Local Certified Home Inspector
5348 Mill Stream Dr, Saint Cloud, FL. 34771
Direct: 321.895.5019
Email: Bryan.Kelemen@PillarToPost.com
INSURANCE & FINANCIAL SOLUTIONS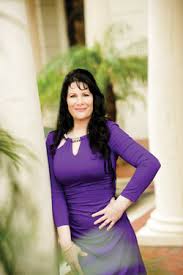 SHERRI ASADI
In a nutshell, Sherri is a problem solver. And when it comes to the myriad of strategies that one can take with insurance protection, you are only as good as the agent that fights for you; the analyst behind the scenes that can wave the rule book in the face of the institution that's second guessing or procrastinating on your settlement. And it bears mentioning that Sherri and her team are all women, and let's face it, women are all about securing, and planning, and recognizing that a few sheets of paper really can make all the difference in the world when disaster strikes.

President at Eton Bridge Insurance and Financial Solutions

7625 Sand Lake Rd, Orlando, FL. 32819
Direct: 407.351.3331
Email: Sherri@EtonBridgeSolutions.com
HILLDRUP RELOCATION CONSULTANT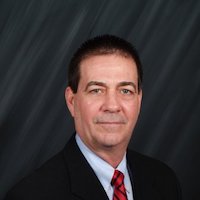 RICK LOCKE
We may call our belongings, "stuff", but quite frankly it's anything but. It's what we've worked hard all of our lives amassing, insuring and protecting! So, when it comes to packing up a house full of goodies right down to grandma's fine china and armoires, we wouldn't recommend just anyone for the job. Rick's been doing this longer than most, so experience has given him a sixth sense for trouble-shooting any and all situations that may pop up when it comes to moving "your stuff!"

Relocation Consultant at Hilldrup Companies

1750 Cypress Lake Dr, #200, Orlando, FL. 32837
Direct: 407.951.4349
Email: Rick.Locke@hilldrup.com
CERTIFIED TAX RESOLUTION SPECIALIST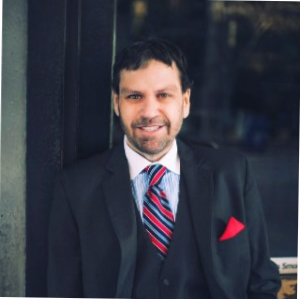 CRAIG W. SMALLEY, MST, EA
When it comes time to making sure that your business is only paying its fair share of taxes, then having a conversation with Craig Smalley is in your best interests. And when we talk about best interests with regard matters of trust, know that Craig has been in business for almost 23 years and is not only a Certified Tax Resolution Specialist, but he has been admitted to practice before the Internal Revenue Service as an Enrolled Agent, has a Masters Certificate in Taxation from UCLA, and is well versed in U.S. tax law and U.S. Tax Court cases. Simply put, if the IRS trusts Craig's acumen, then we trust him too!

Certified Tax Resolution Specialist
14 E. Washington St, Suite 331, Orlando, FL. 32801
Direct: 844.297.3272
Email: Craig@cwseapa.com
If we can help resource you in any way, we have additional home improvement experts that we know and trust and can refer to you.